AudioTheory Guitars


Now available on iPad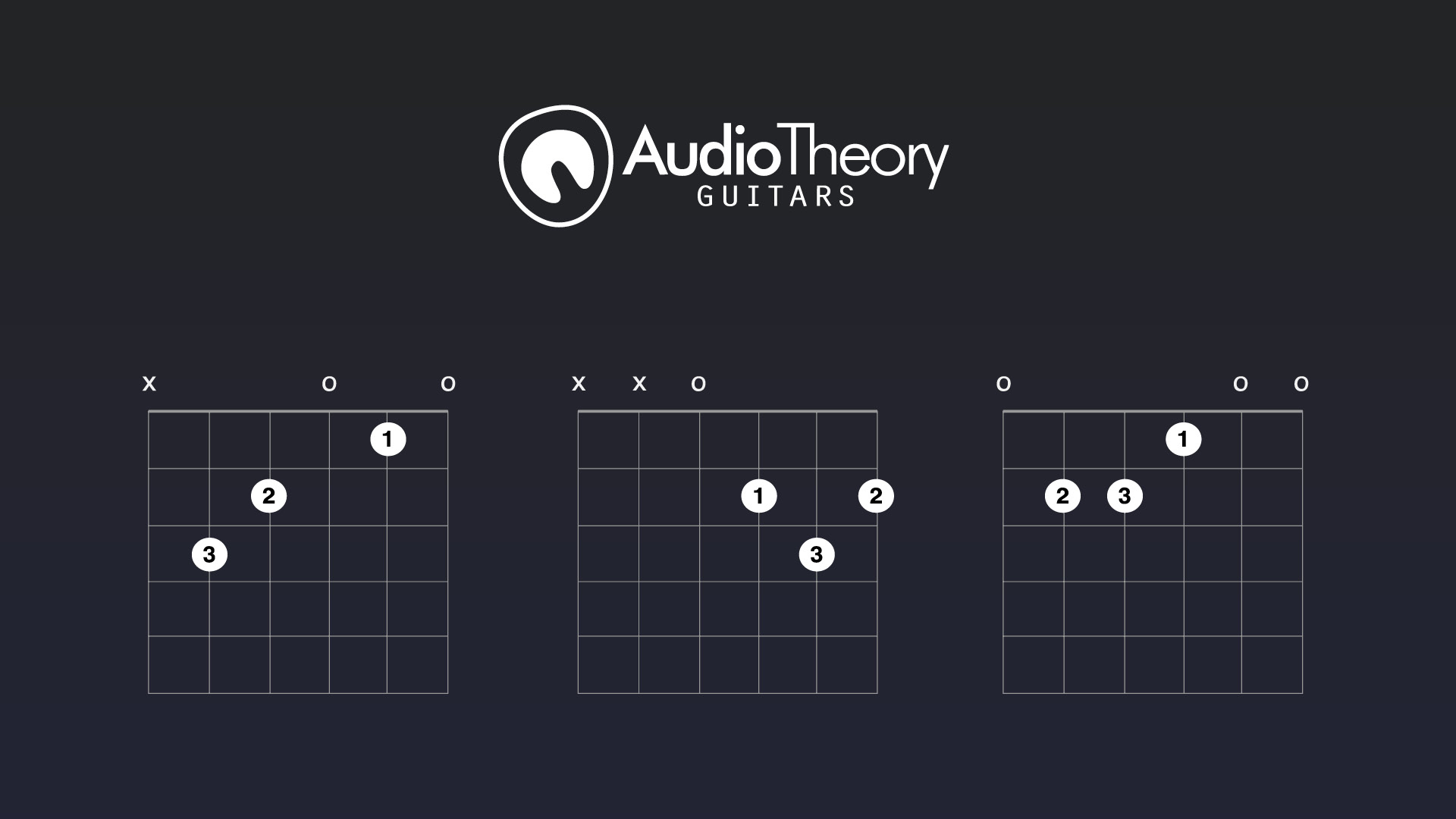 AudioTheory Guitars arrives on iPad today. This is the same full version of the application that runs on Mac/ PC, with a few changes for compatability which are noted below. Available to download on the
App Store
, it's the same AudioTheory Guitars that you know and love, but with the portability and convenience of being on iPad.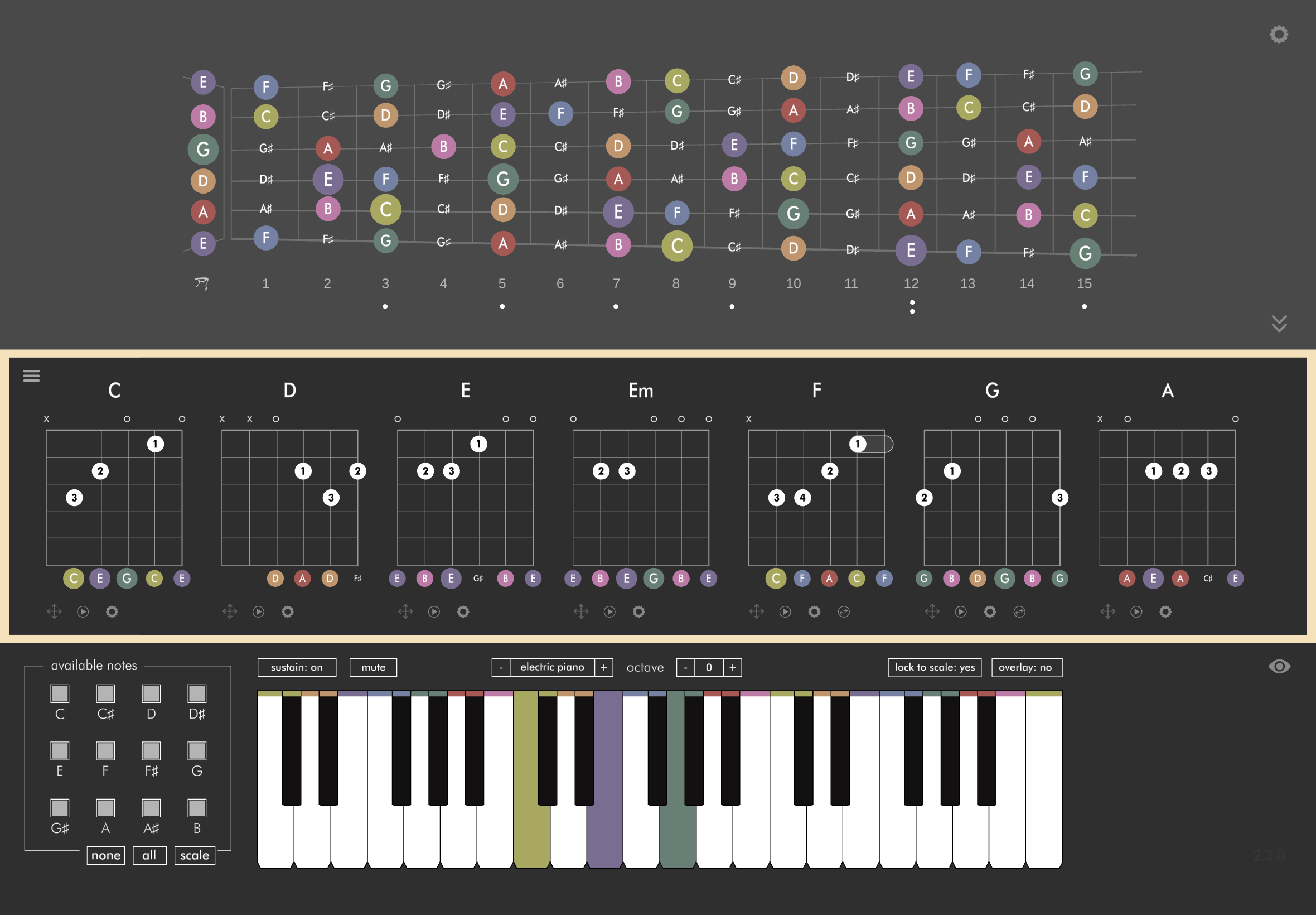 The key features, now on iPad
Seamlessly transcribe between piano and guitar using a straight-forward colour coding system and notation highlighting.
Set your tuning and capo. Everything else adjusts accordingly – no need for a chord transposition chart.
Choose your chords with open, power, barre, sus2 and dim7 chord sheets with fullscreen diagrams and playback options.
Exclude notes and never play out of key again. Your fretboard diagram now only shows the notes you need and your keyboard doesn't play the ones you don't.
Full customisation. Select the chords you want. Left-handed mode for left-handed players. Shifted tunings with an option to drop the 6th string, plus fullscreen fretboard mode and string-level tuning. Choose between guitar and bass fretboard diagrams.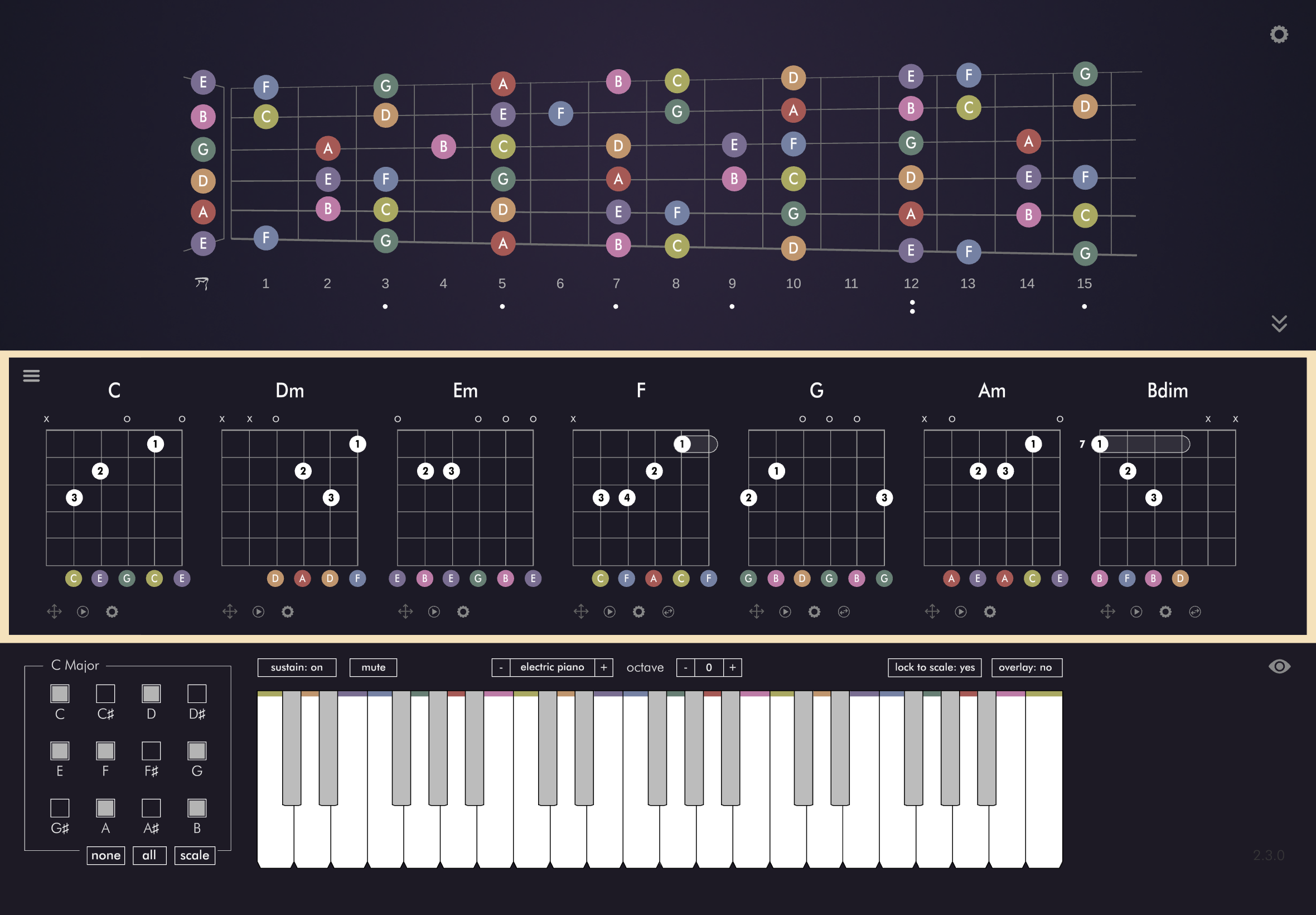 Some minor adjustments
A few changes have been made to AudioTheory Guitars to ensure compatability on iPad. Here's a list of the exact differences you can expect when compared to the desktop version of the application:
Slight interface adjustments to support iPad and iPad Pro screens
Resized UI to make text more legible and buttons easier to press
Multi-touch input support so you can directly play the onscreen piano using the iPad touchscreen
Please note that the iPad version of AudioTheory Guitars does not support either MIDI input or the filebrowser (used for saving and loading plain text presets). Although it is possible to connect a MIDI device to an iPad using a 3rd party adapter, unfortunatly it will not currently work with AudioTheory Guitars.
All updates are free for owners of AudioTheory Guitars, regardless of platform. New updates for the iPad version will be available to download through the App Store.

For new customers, you will always be purchasing and downloading the latest version.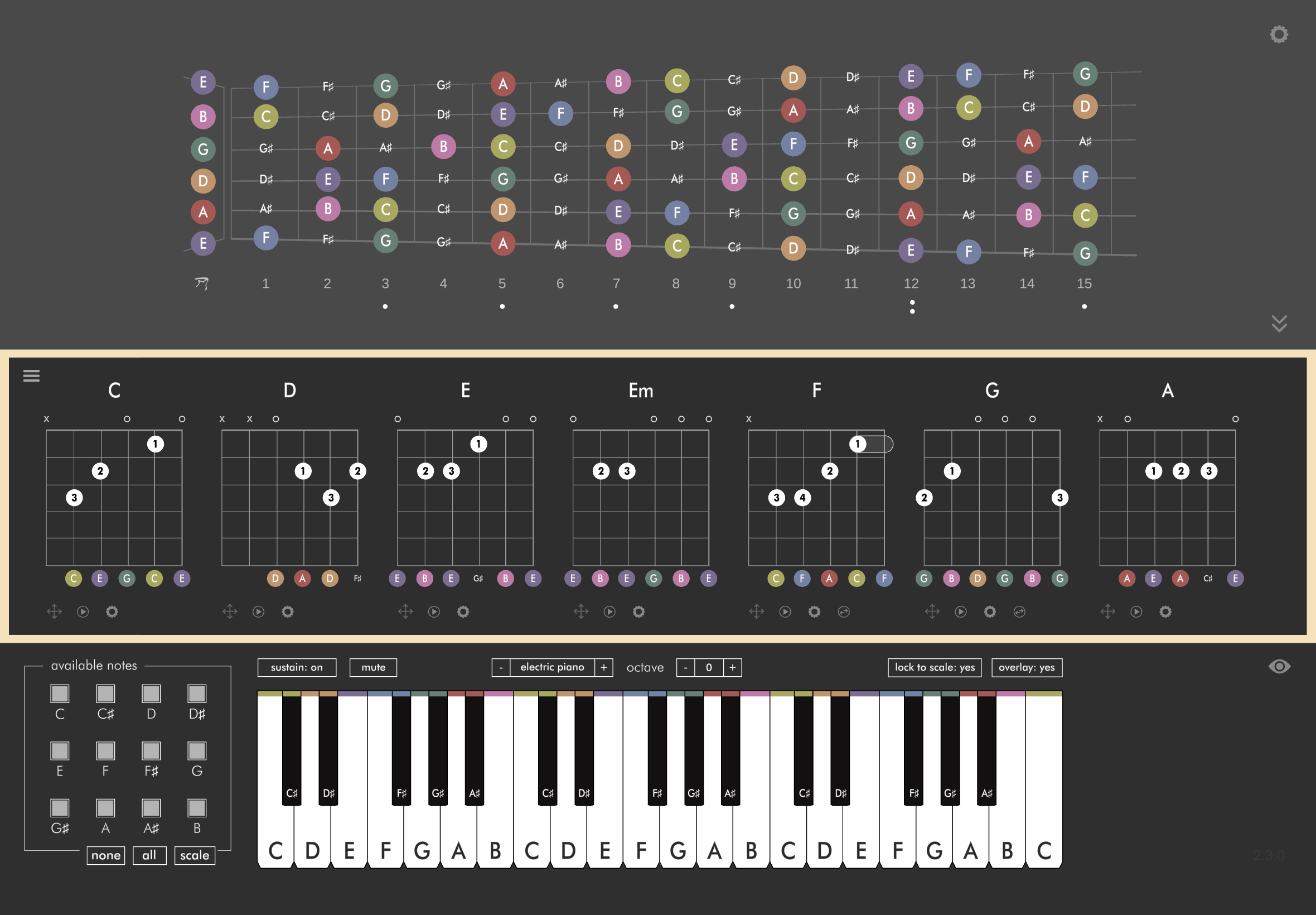 ×