A new invention: The Scale Wheel
Understand scales using an innovative circular diagram where each note is spaced at a relative interval and your root note stays at a fixed position.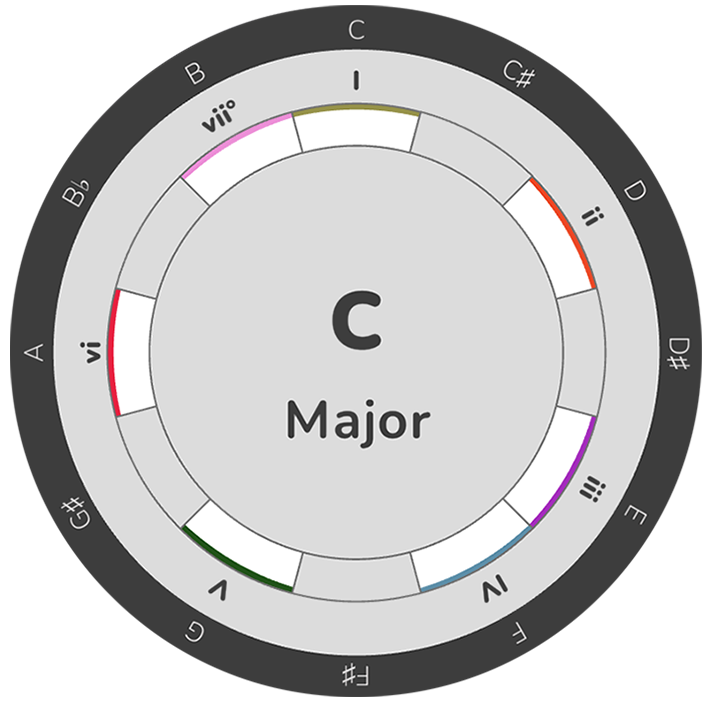 Realtime Scale Highlighting
View the scale for every note as you play it, relative to your main song key. The perfect tool for improvising, this helps you find the next right note that 'fits' your composition.