AudioTheory Guitars 1.2.0


Fullscreen Chord Selector Update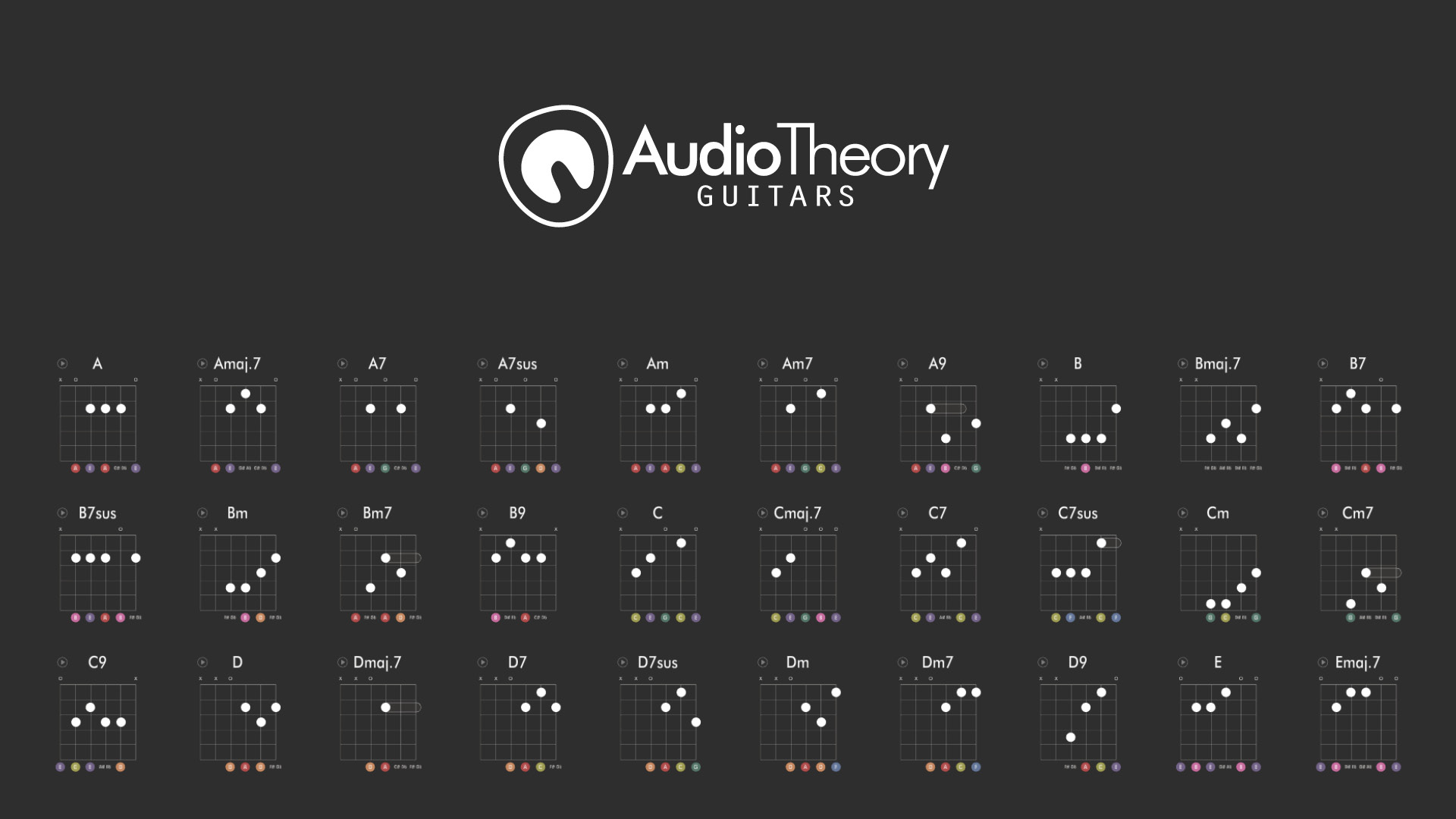 AudioTheory Guitars version 1.2.0 introduces the fullscreen chord selector, which allows you to view all available chords (with diagrams) from a single screen.
This builds on the chord playback functionality introduced in
the last update
as you can also play all of the chords from this screen. There's even a mini-keyboard at the bottom so you can see the note positions.
You can access this screen in one of two ways. There's now a slide-out menu on the chord box, from here select the 'chord sheets' option. There's also an 'all chords' button on the existing chord selector (the cog icon under each chord) where a new chord can be selected from the fullscreen interface.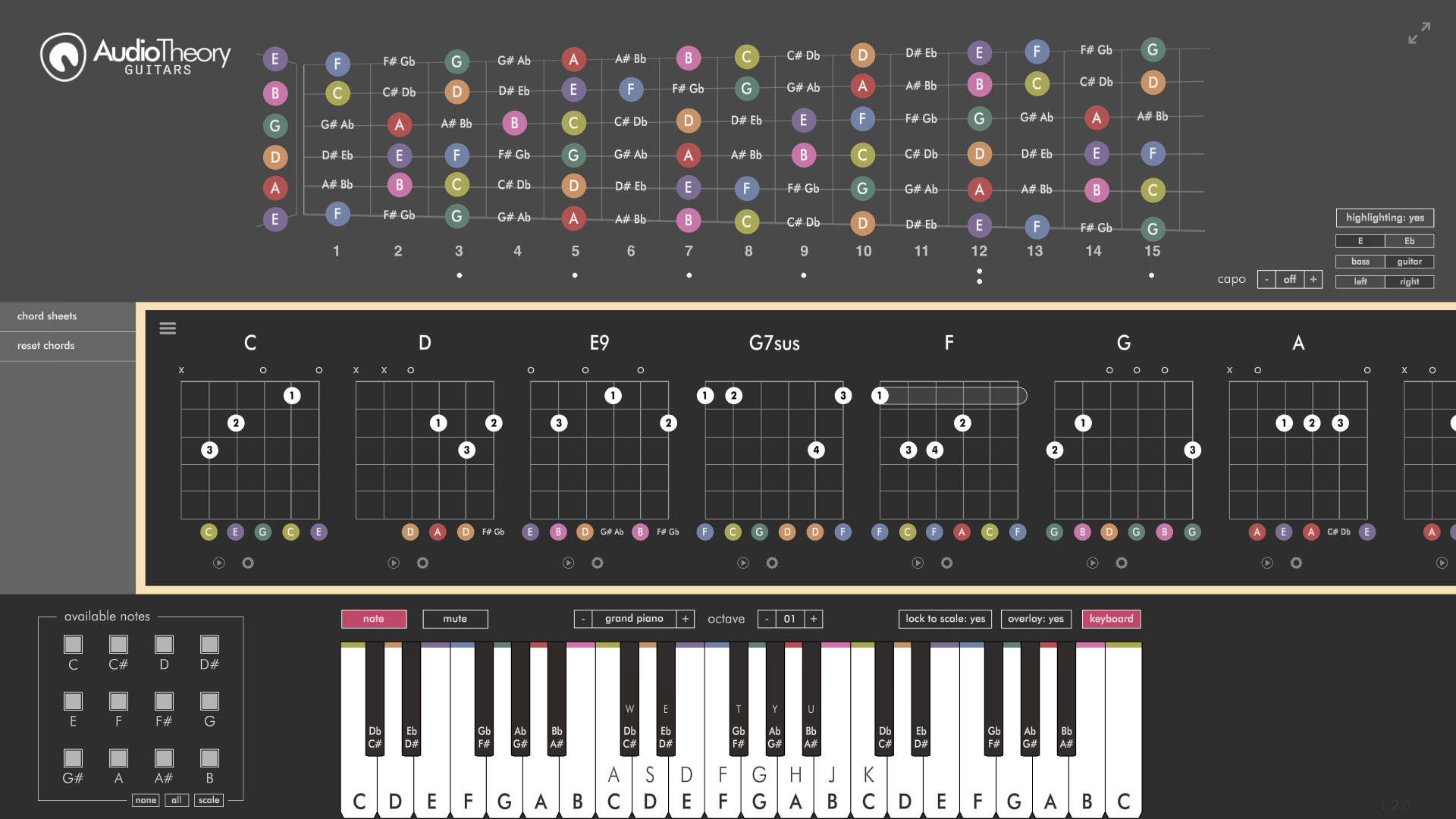 All updates are free for owners of AudioTheory Guitars. If you purchased directly then you can download the latest version from your Gumroad account. For Steam users, new updates can be downloaded through the Steam client.

For new customers, you will be purchasing and downloading the latest version.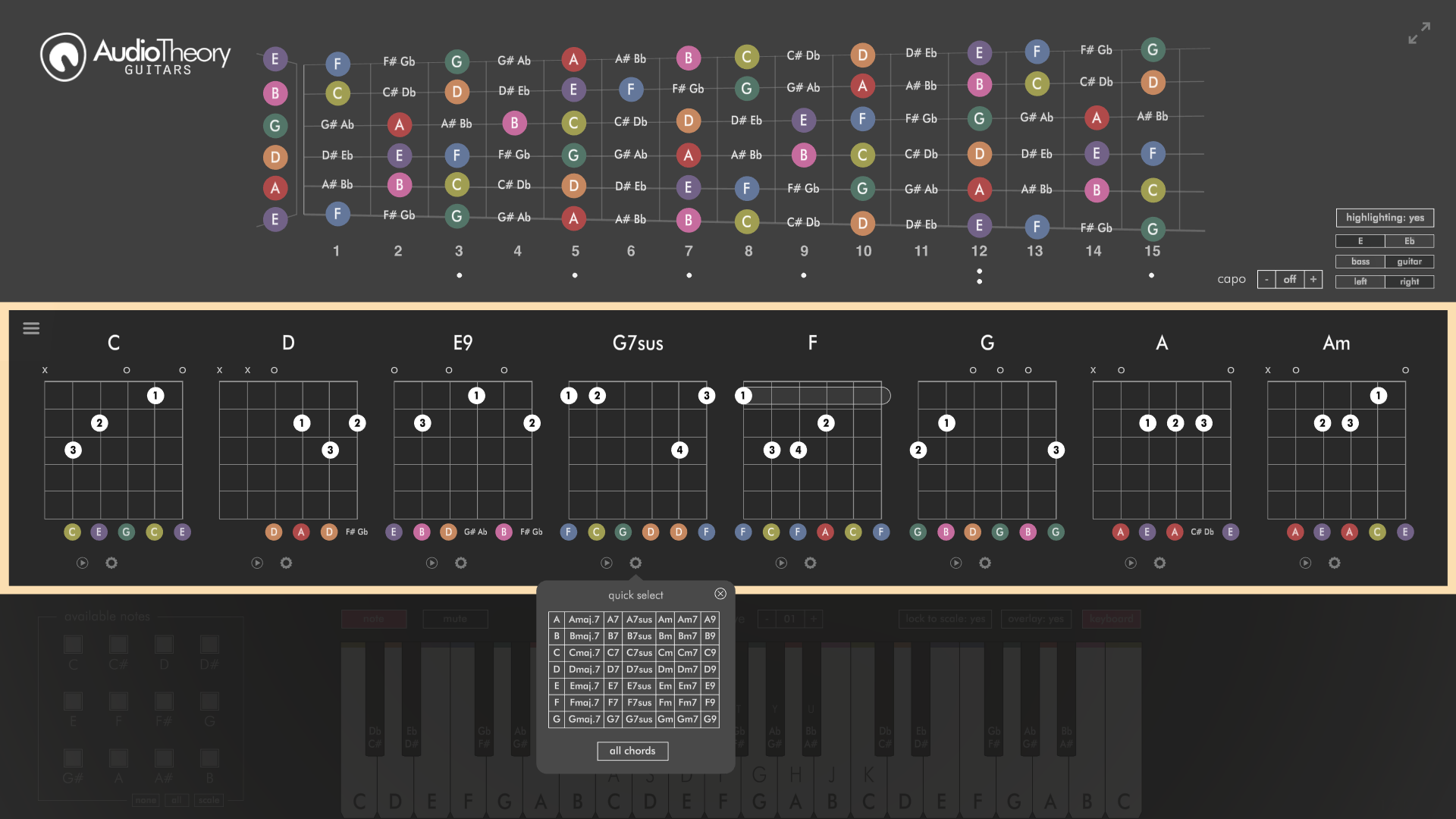 ×