AudioTheory Guitars 1.4.0


Fullscreen Scale Selector Update
AudioTheory Guitars version 1.4.0 is all about scales. This update introduces presets for the pentatonic and blues scales, plus a fullscreen selector to view and select a scale preset.
Presets are accessed through a brand-new quick select popup that's loaded by pressing the 'scale' button in the bottom left part of the screen. The scales are sorted into three tabs and the fullscreen selector can be opened up using the 'all scales' button. This is a a grid of diagrams with mini interactive keyboards, showing all scales side-by side where they can be compared, played and then selected for use with the main interface.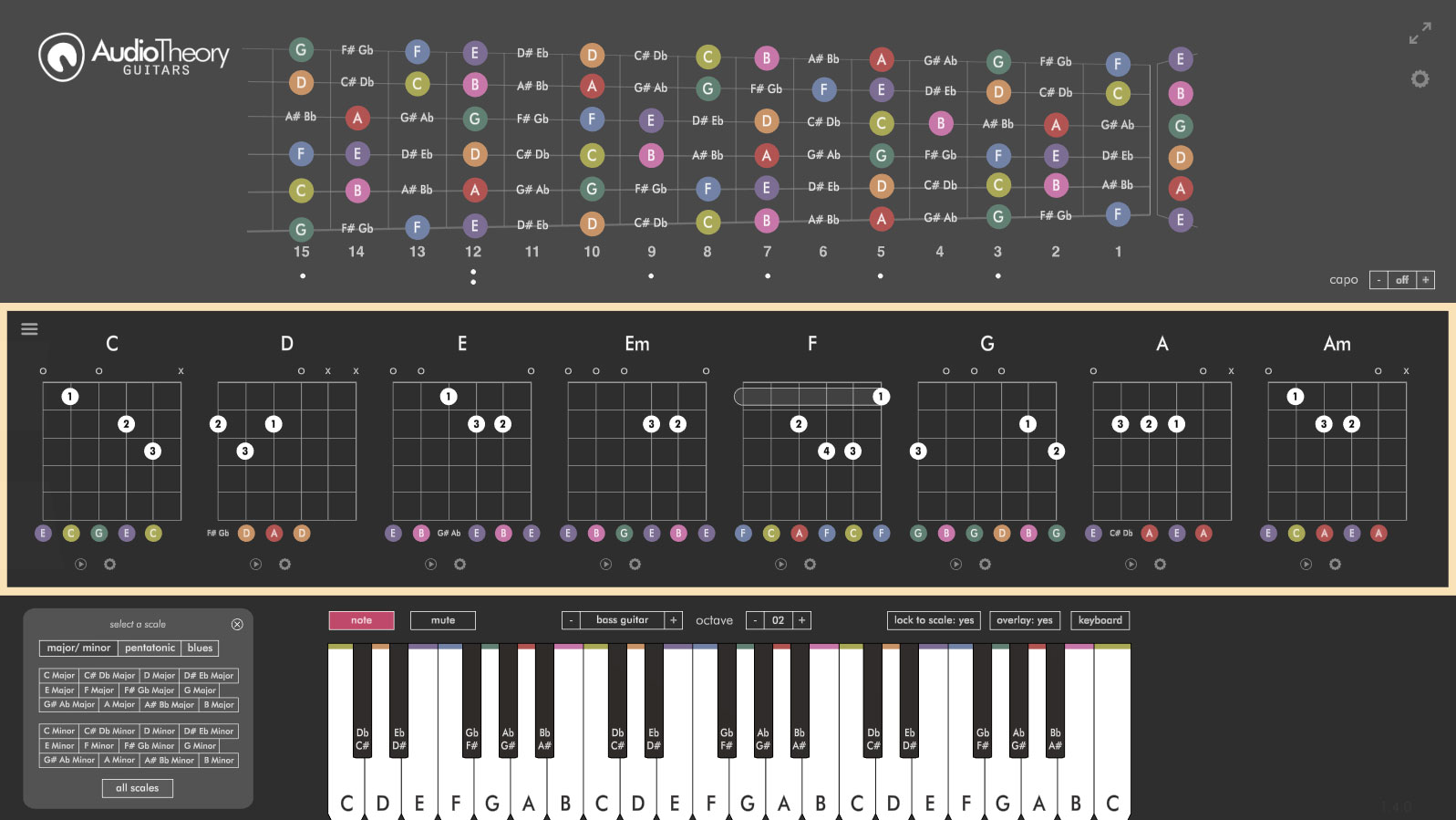 There is also a new options cog that can be pressed to show/ hide the options that display in the top right section of the screen. With more options being added this is a useful way to prevent the screen from getting too cluttered, whilst retaining instant access to the settings if required.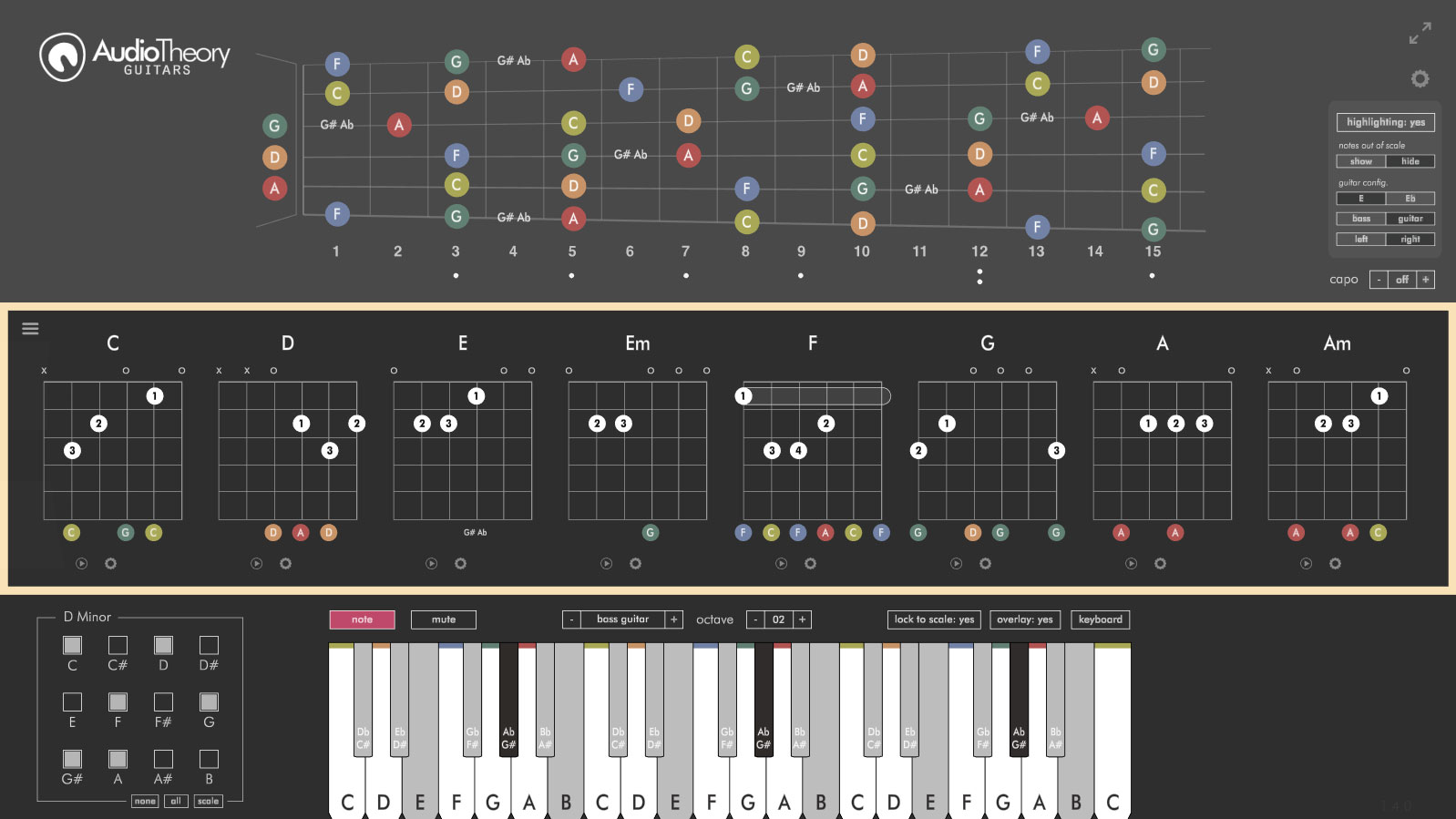 And we also have a brand new setting for controlling the presentation of out of scale notes. Previously these would display across the diagrams in a greyed out format. You can still view them like this, but now you can choose to hide them completely instead.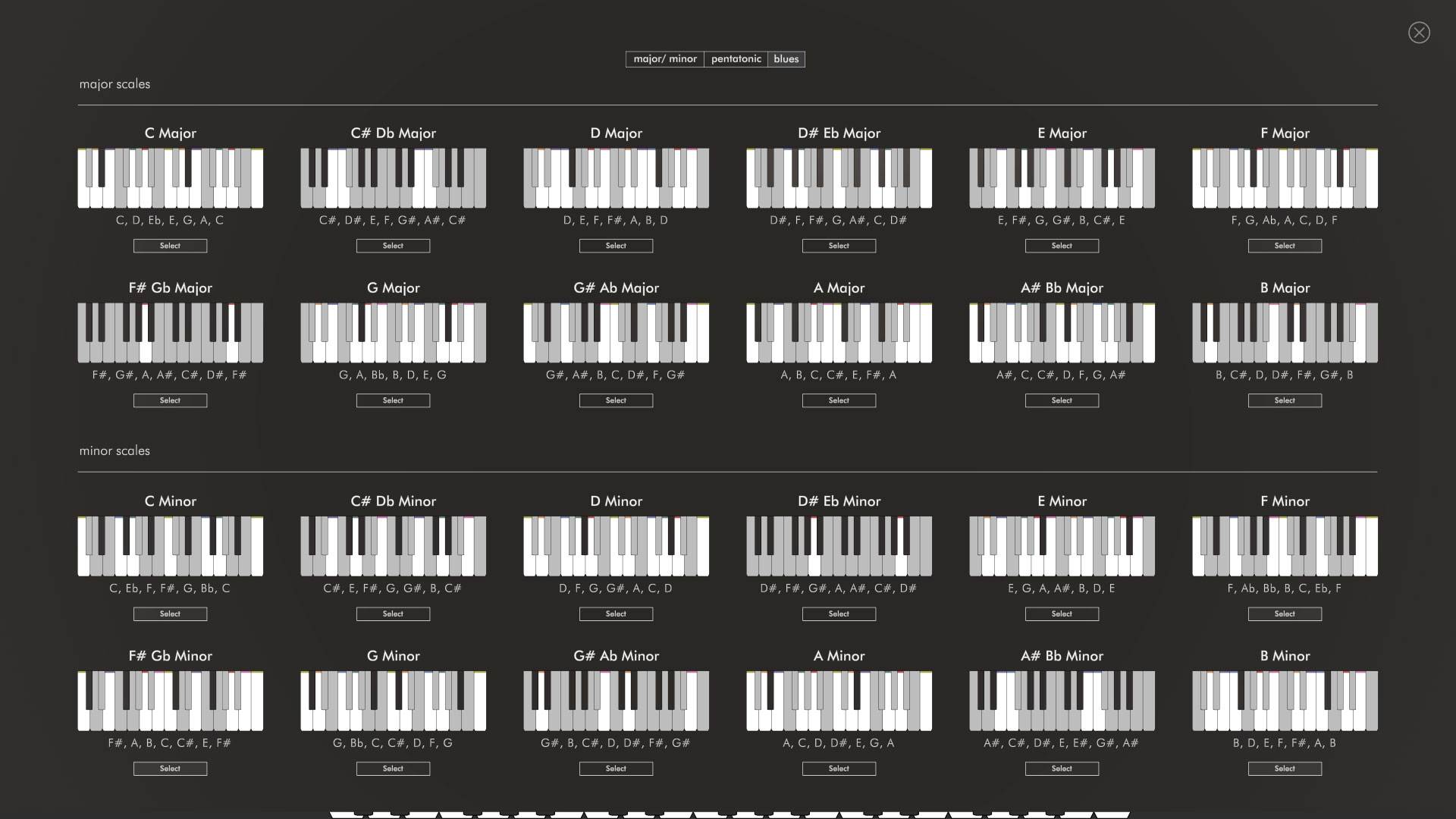 All updates are free for owners of AudioTheory Guitars. If you purchased directly then you can download the latest version from your Gumroad account. For Steam users, new updates can be downloaded through the Steam client.

For new customers, you will be purchasing and downloading the latest version.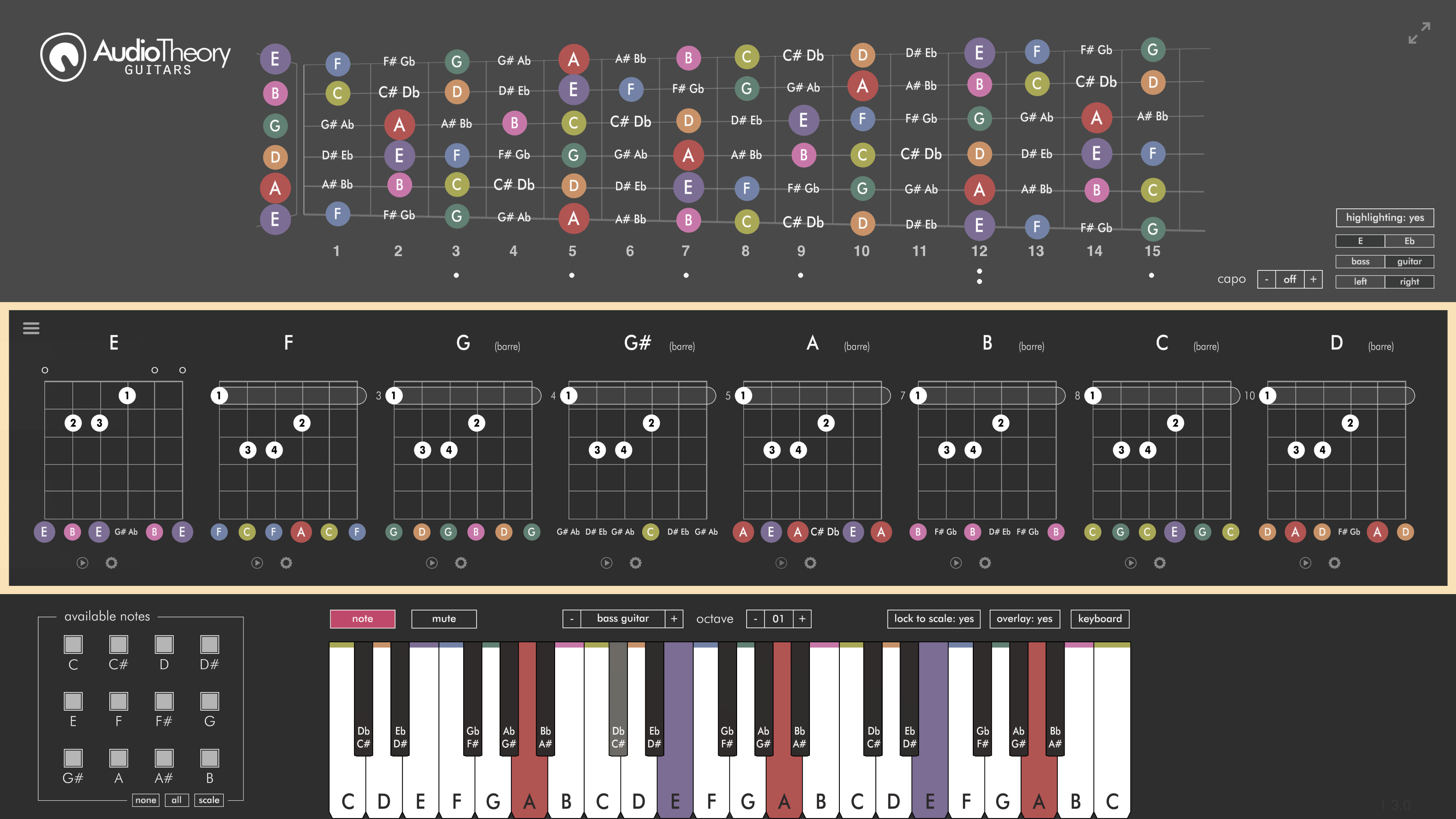 ×