AudioTheory Guitars – 1.6.0


Save and Load Presets Update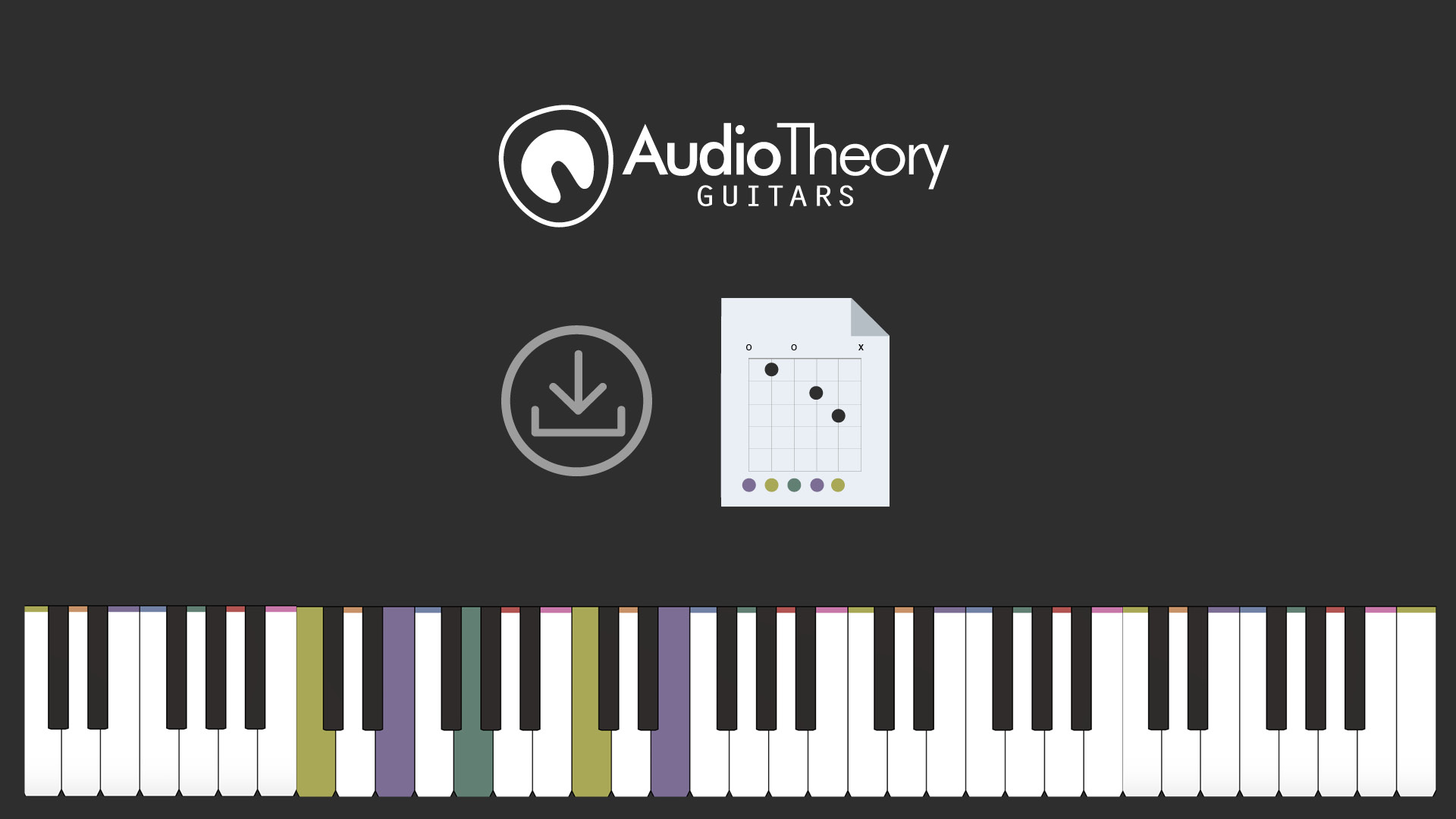 AudioTheory Guitars version 1.6.0 introduces the option to save and load presets, allowing you to store and quickly swap between different layouts.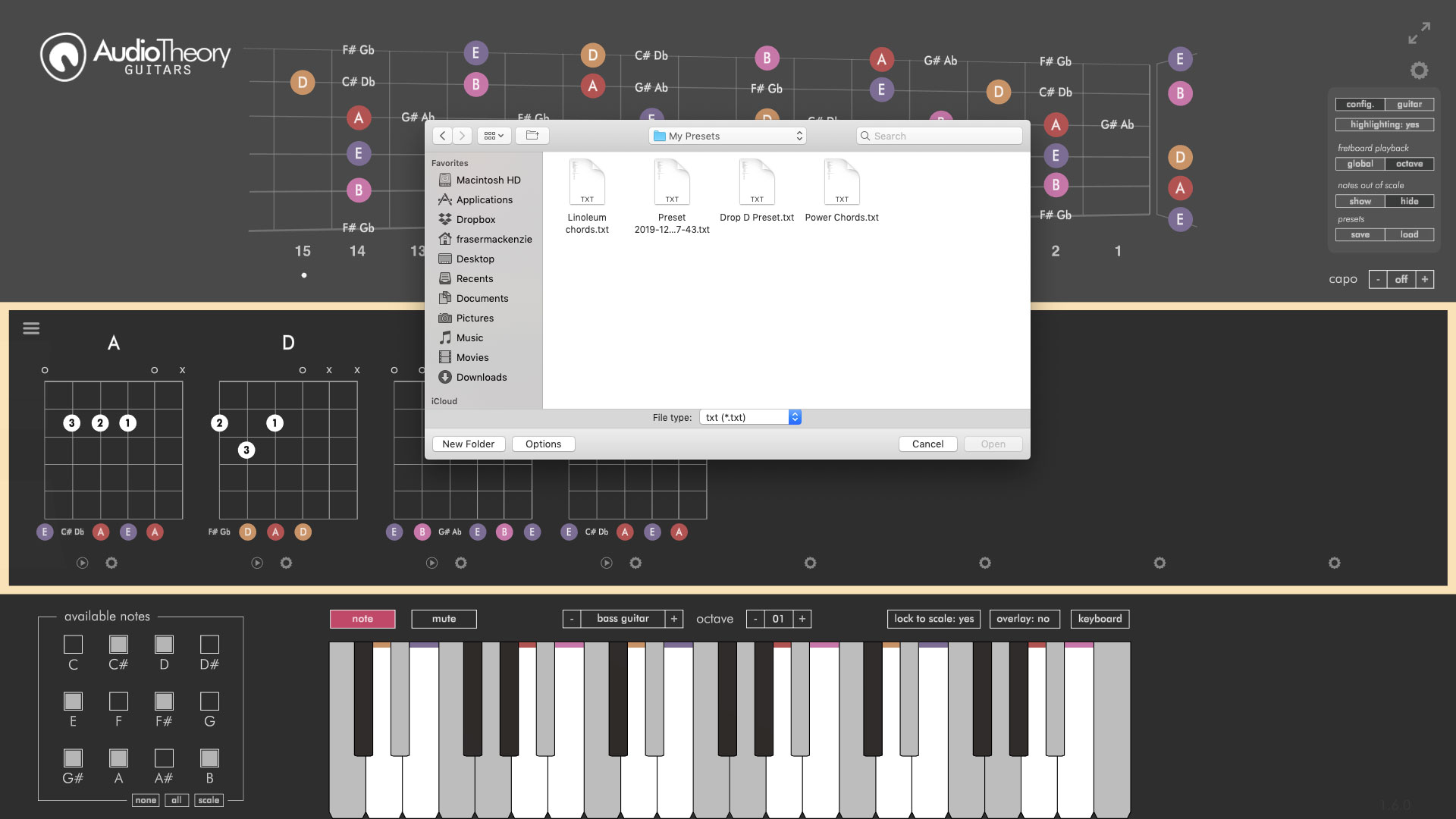 A saved preset contains all information about the current layout (chords, scale, settings etc.) in a .txt file. These can be shared/ swapped between users and loaded back into the application.

Two new buttons have been added to the configuration – Save and Load. Everything else is handled using your operating system's inbuilt file manager, which you can use to select your own location for saving and loading files.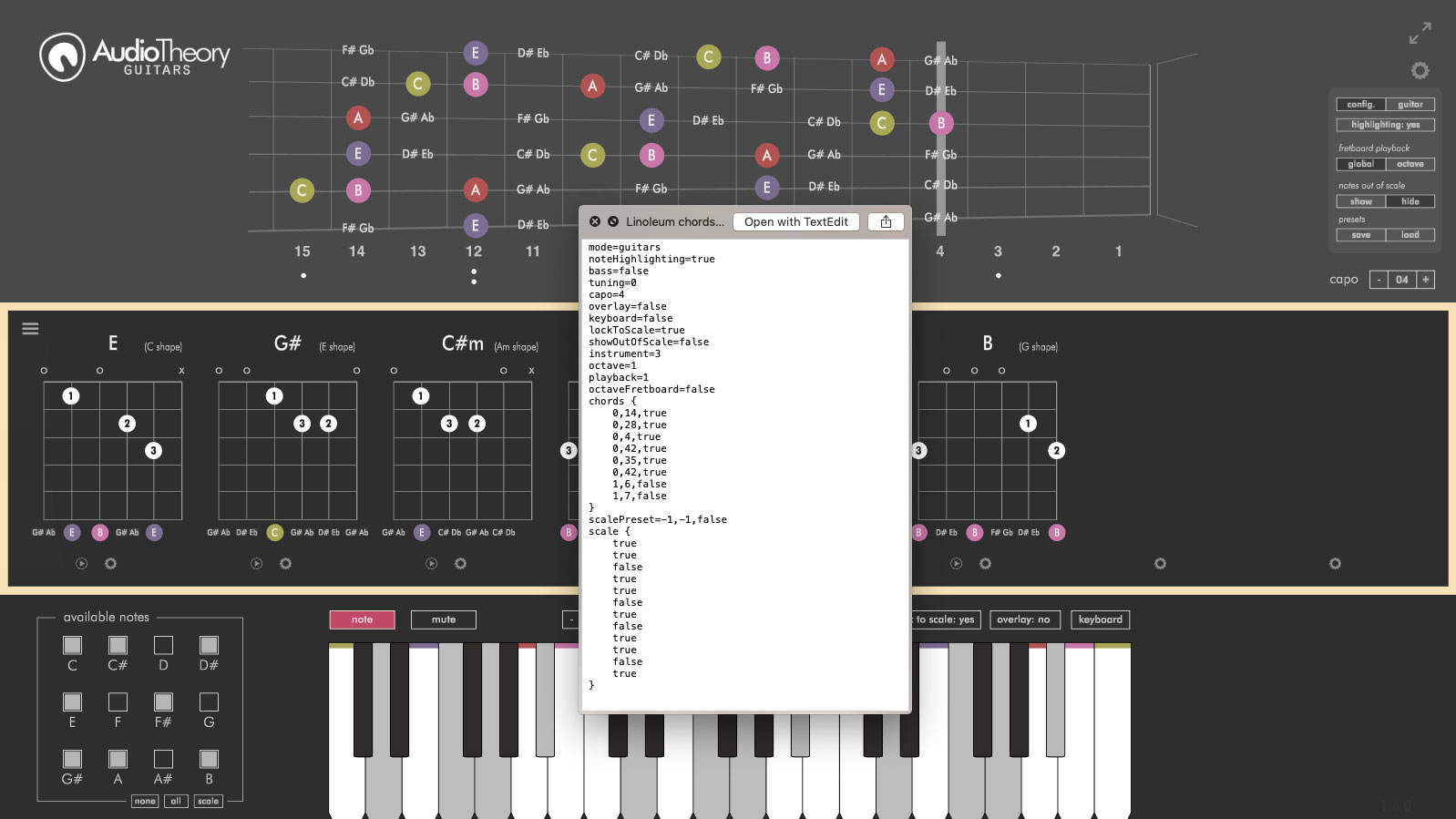 Presets are stored as human-readable text. You can modify a saved preset using a text editor if you so desire, although do bear in mind that when loading these the line numbers are referenced to map the fields. This means that if you modify these then the file probably won't load correctly. For any line with a disallowed value, a default value is instead loaded into the application.

The left handed option is the one setting not stored within the text preset. The idea here is that left and right handed users can share presets and not overtire their existing application setting for this value.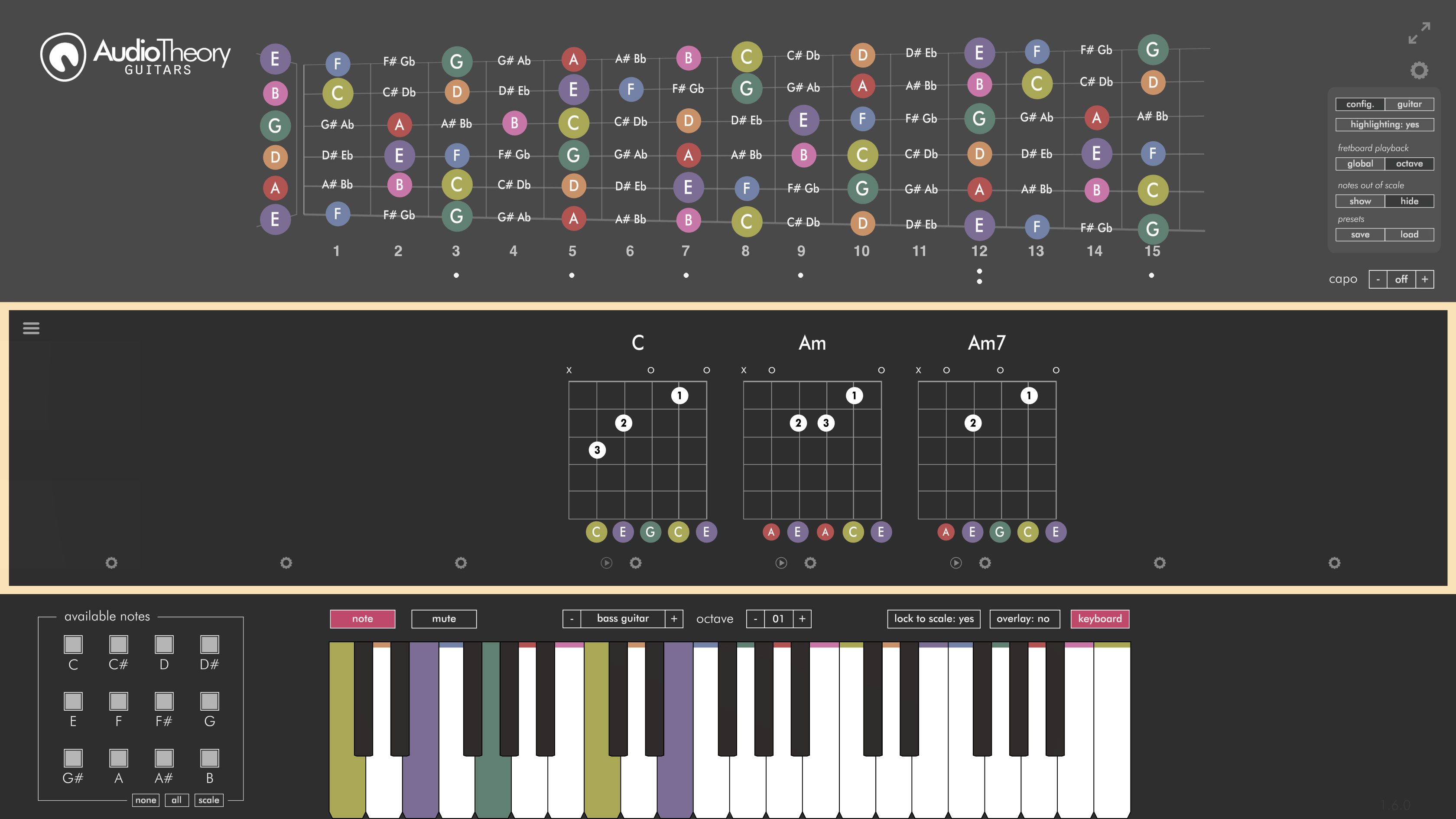 All updates are free for owners of AudioTheory Guitars. If you purchased directly then you can download the latest version from your Gumroad account. For Steam users, new updates can be downloaded through the Steam client.

For new customers, you will be purchasing and downloading the latest version.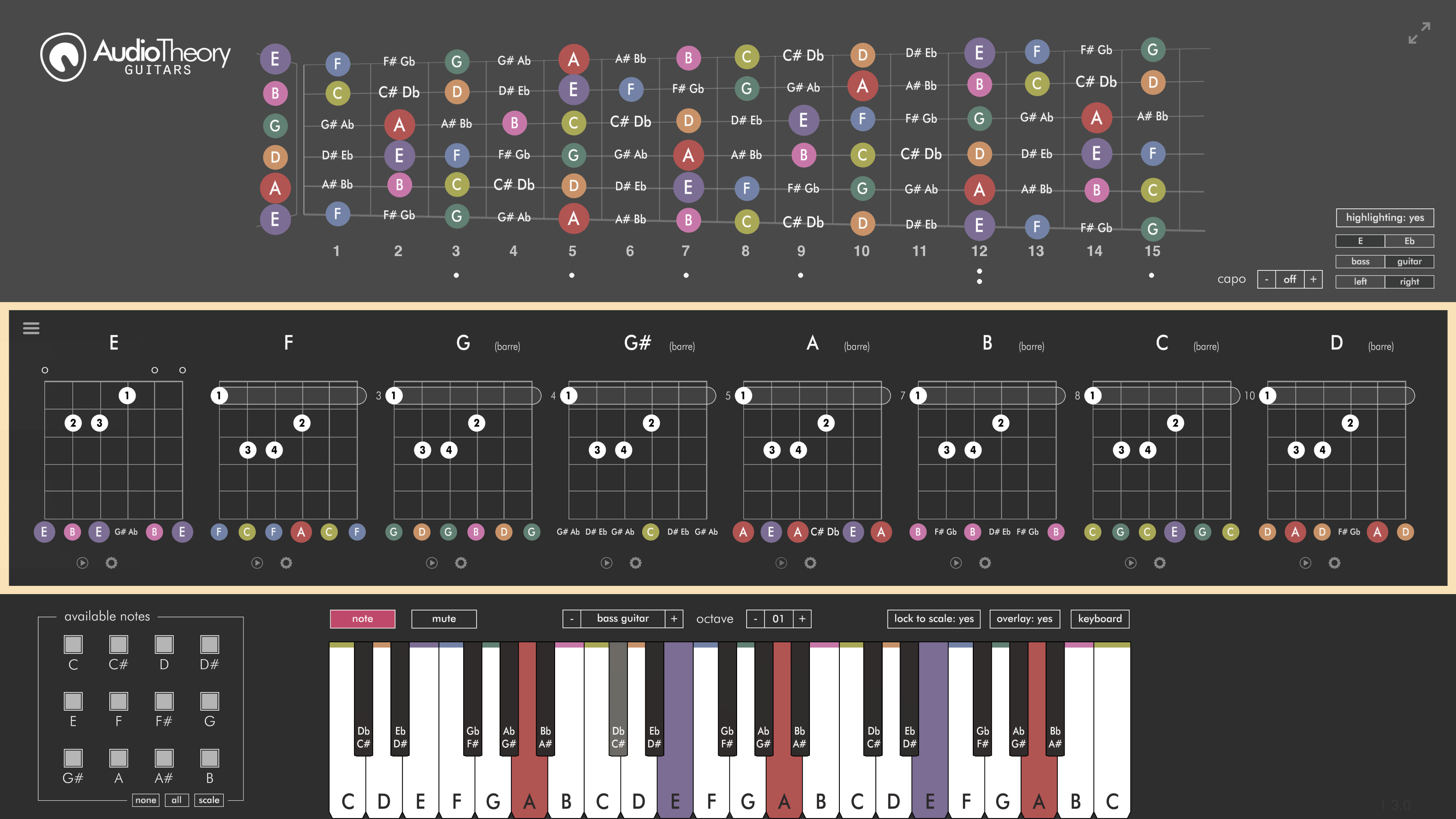 ×